EXTREME OWNERSHIP FIELD TRAINING EXERCISE
  (FTX)
The Echelon Front Field Training Exercise offers hands-on, real-world training on Extreme Ownership Leadership Principles. Participants experience challenging and chaotic situations to bring to life the power of effectively applying the 4 Laws of Combat.  
Cover and Move | Simple | Prioritize and Execute | Decentralized Command 
Detailed debriefs after each "operation" help attendees make direct connections to challenges they commonly face in their professional and personal lives. The FTX experience direct engagement with EF Instructors throughout the two days of training. 
Limited to 35 Participants.  
DATES: 
May 7th – Sunday – Meet and greet
May 8th- Monday- FTX
May 9th – Tuesday- FTX
FTX 007 | ANN ARBOR, MI
35-45 min from Detroit Metropolitan Wayne County Airport (DTW)
INVESTMENT: $4,450.00 
Overview | Field Training Exercise
The Echelon Front Field Training Exercise Program is a leadership training protocol that teaches, reviews, tests, and ingrains the leadership principles of Extreme Ownership utilizing experiential learning, dynamic feedback, and a carefully formulated methodology. Attendees are first taught leadership principles, then the basic strategies, tactics, and techniques suitable for the training environment. Once prepared, participants are formed into teams, assigned leadership positions, and tasked with a mission. Attendee's plan and execute the mission, where they will face leadership challenges that they must overcome utilizing the fundamental principles of leadership, including the four Laws of Combat, Extreme Ownership, and the Dichotomies of Leadership.  
Detailed debriefs after each training mission will help participants make direct connections from the leadership lessons, they are learning to actual leadership challenges they are working through in their professional and personal lives. After the debrief, instructors select new leaders for the team and assign another mission. All participants will both lead and follow while rotating through various positions of the team. FTX is not a gunfighting or tactical warfighting course. It is a leadership course. The leadership principles imbued in the attendees apply to any leader in any situation, in business, and in life.  
Mission Planning Overview 
Learn the importance of planning

 

Standard Operating Procedures – why we have them and how to implement mission planning techniques, checklists, and contingency plans

 
Weapon familiarization

 

Basic gunfighting tactics

 

Mission rehearsals

 
Rapidly execute

 

20-30 minute

, time-sensitive target missions

 

Each participant will operate in both leadership and individual roles

 

Debriefs after each mission link lessons learned to current business challenges your company is battling

 
Results | Field Training Exercise
Attendees will gain a deeper understanding of the fundamental leadership principles of Extreme Ownership, and how to implement them in real time. The lessons are pragmatic, applicable, and geared toward every level of leadership from the C-suite to the front lines.  
Attendees will walk away with increased capabilities to: 
Increased speed of decisions and actions.

 

Increased ownership of problems and solutions.

 

Build and maintain strong relationships

 
Work cross-functionally to accomplish the mission

 

Communicate effectively up, down, and across the chain of command

 

Simplify plans and increase efficiencies

 

Prioritize daily tasks as well as long-term strategic initiatives

 
Empower others to solve problems and LEAD

 

Subordinate their ego in support of the broader mission

 

Adapt to changing environments

 

Make decisions amidst uncertainty and chaos

 

Take ownership and solve problems, in business and in life

 
INVESTMENT: $4,450.00 
Pricing includes all necessary equipment, transport to/from hotel to FTX site, lunch on both days and dinner on day one. Airfare, lodging and ground transportation to the hotel not included.  
Room block rate: $129-159 // Hotel block Coming soon
What are the physical requirements?  
There are no extraordinary physical requirements for FTX. Activities are based on basic walking and outside group activities.
What type of equipment is used?   
Operations are executed with a high-tech laser tag system.
What does the ticket price include? 
All necessary equipment, participant gear and swag bag, transportation to/from hotel to FTX site, lunch, snack and beverages each day of training and a team dinner on Day 1. We also host an informal introduction to BJJ for those interested in training on Day 2 at the completion of training. Airfare, lodging and ground transportation to the hotel are the responsibility of the attendee.
Will there be additional events in 2023? 
We will announce additional dates/locations soon. If you want to be notified when new dates and locations are added, please SIGN UP HERE and will send an email when details are available.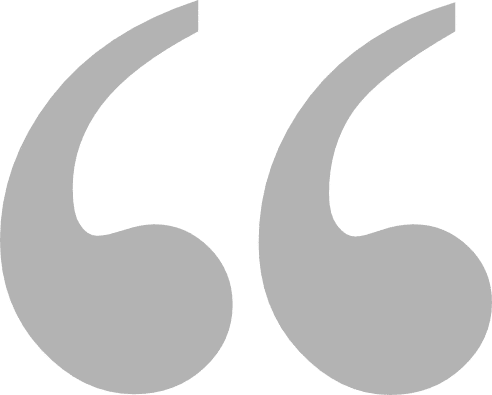 "No testimonial will ever come close to explaining the impact this FTX had on my team of subordinate leaders and myself. This was a career/life changing experience." 
Gary Bright
Swinerton Builders

"FTX was the best leadership training I have ever received; it was a high stress, real world environment, that forced me to use the 4 laws of combat to succeed. The EF Team was able to illustrate in real time the importance of leadership and how the execution of the 4 laws of combat is imperative to success in business, but more importantly success in day-to-day life." 
Guinness McFadden
"In my 20 plus years I have been through many leadership classes- Bell Leadership, Ken Blanchard Situational leadership, and Pacific Institute just to name a few. That being said, I have never been through a training that was as impactful and life changing as our last leadership summit with Echelon Front. The take a ways from the EF FTX training and leadership summit were great. During the FTX training I realized how imperative clear, simple communication can be and it can make or break a team. I decided at that moment I would make sure our teams started simple and clear communication."
Terri B., General Manager
JES Foundation Repair
"This 2–Day FTX investment will undoubtedly generate a higher and more immediate corporate ROI in young managers than sending them to a 2–year MBA program" 
"If you think you understand the Laws of Combat, humble your ego and think again. This training brings principles into reality and translates them into an applicable format you can immediately utilize in your business." 
"If you think you understand the Laws of Combat, humble your ego and think again. This training brings principles into reality and translates them into an applicable format you can immediately utilize in your business." 
"FTX was a special opportunity to learn hard lessons of the demands and burden of leadership. It was a humbling experience that improved my abilities as a leader like nothing else I have ever experienced."