JOIN US FOR EXTREME OWNERSHIP ROLL CALL
ROLL CALL is a one-day leadership training course geared toward ACTIVE DUTY First Responders (Law Enforcement, Fire Fighters, EMTs, Military, and Government Personnel), those who work in dynamic and dangerous environments.
This event will allow for interaction and cross-training with other branches of the military, other police and fire units, and other uniformed personnel with experiences and knowledge that can be beneficial to anyone that risks their life to do their job. Together, we stand stronger.
Roll Call equips First Responders with the tools and the mindsets to identify problems, take ownership of them, find solutions, and implement them to LEAD AND WIN.
Investment: $250/attendee 
Lessons learned in War, Business, and Life.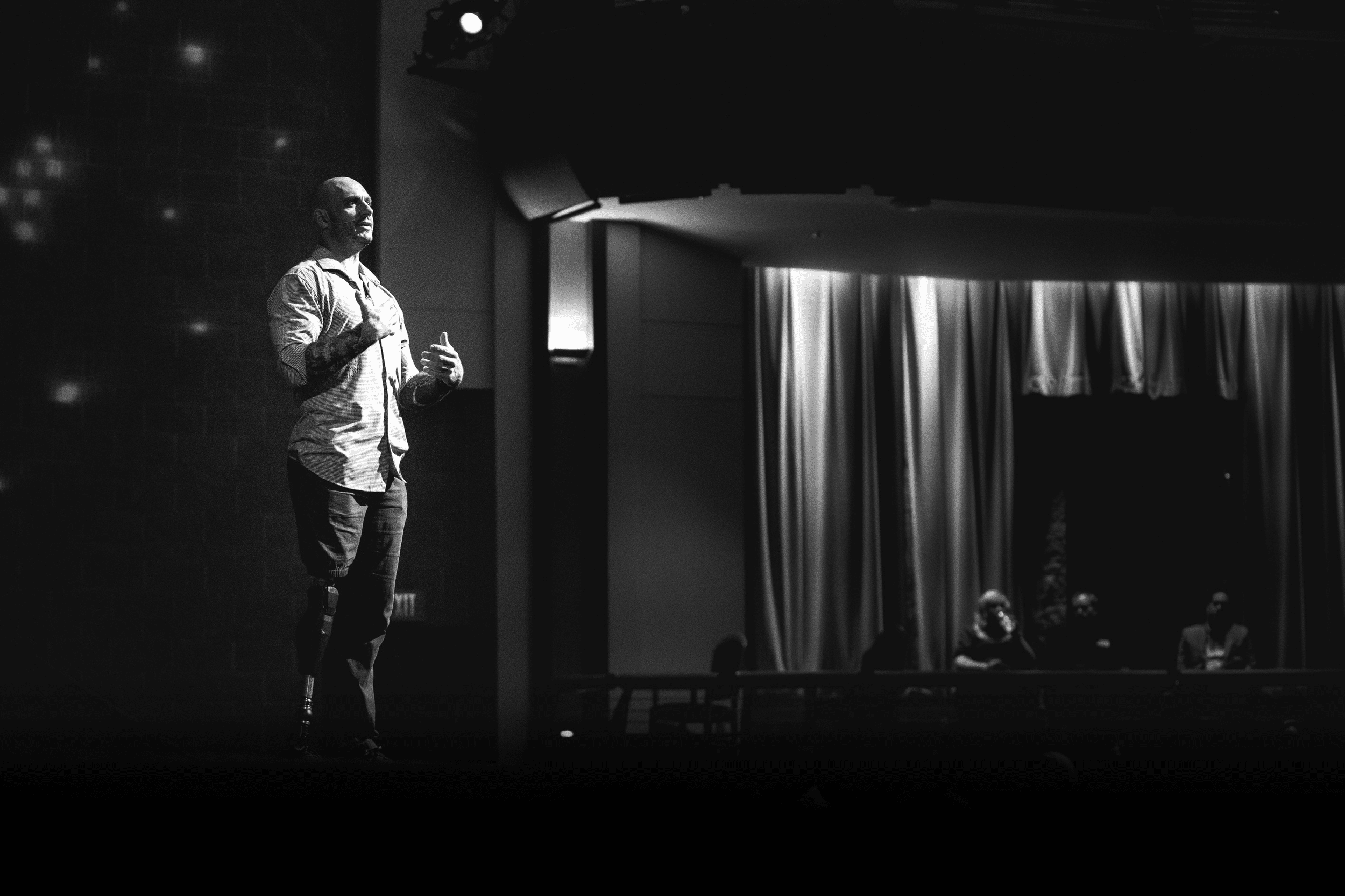 We will cover the fundamental principles of combat leadership that Jocko Willink and Leif Babin wrote about in their bestselling book, Extreme Ownership. We will break down those principles to the granular level and discuss how to train for stressful and ambiguous environments where the ability to think, act, and lead with authority and tactical astuteness is critical.
Cover and Move | Simple | Prioritize and Execute | Decentralized Command 
"Roll Call is a no-frills, to-the-point, practical leadership class that all Emergency Services leaders should attend. The experience of the instructors, the information presented, and the flow of the class made it a great day. Roll Call was by far the best leadership class I have ever taken."
KEY TAKEAWAYS:
Increased speed of decisions and actions.
Increased ownership of problems and solutions.
Build and maintain strong relationships
Work cross-functionally to accomplish the mission
Communicate effectively up, down, and across the chain of command
Simplify plans and increase efficiencies
Prioritize daily tasks as well as long-term strategic initiatives
Empower others to solve problems and LEAD
Subordinate their ego in support of the broader mission
Adapt to changing environments
Make decisions amidst uncertainty and chaos
Take ownership and solve problems, in business and in life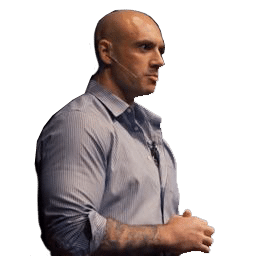 NICK LAVERY
Author of Objective Secure: The Battle-Tested Guide to Goal Achievement
Nick Lavery is an active-duty Green Beret within the United States Army Special Forces. Although injuries sustained in combat resulted in the above-the-knee amputation of his leg— Nick not only remained in the Army, he returned to his Special Forces Detachment and continues conducting combat operations to this day.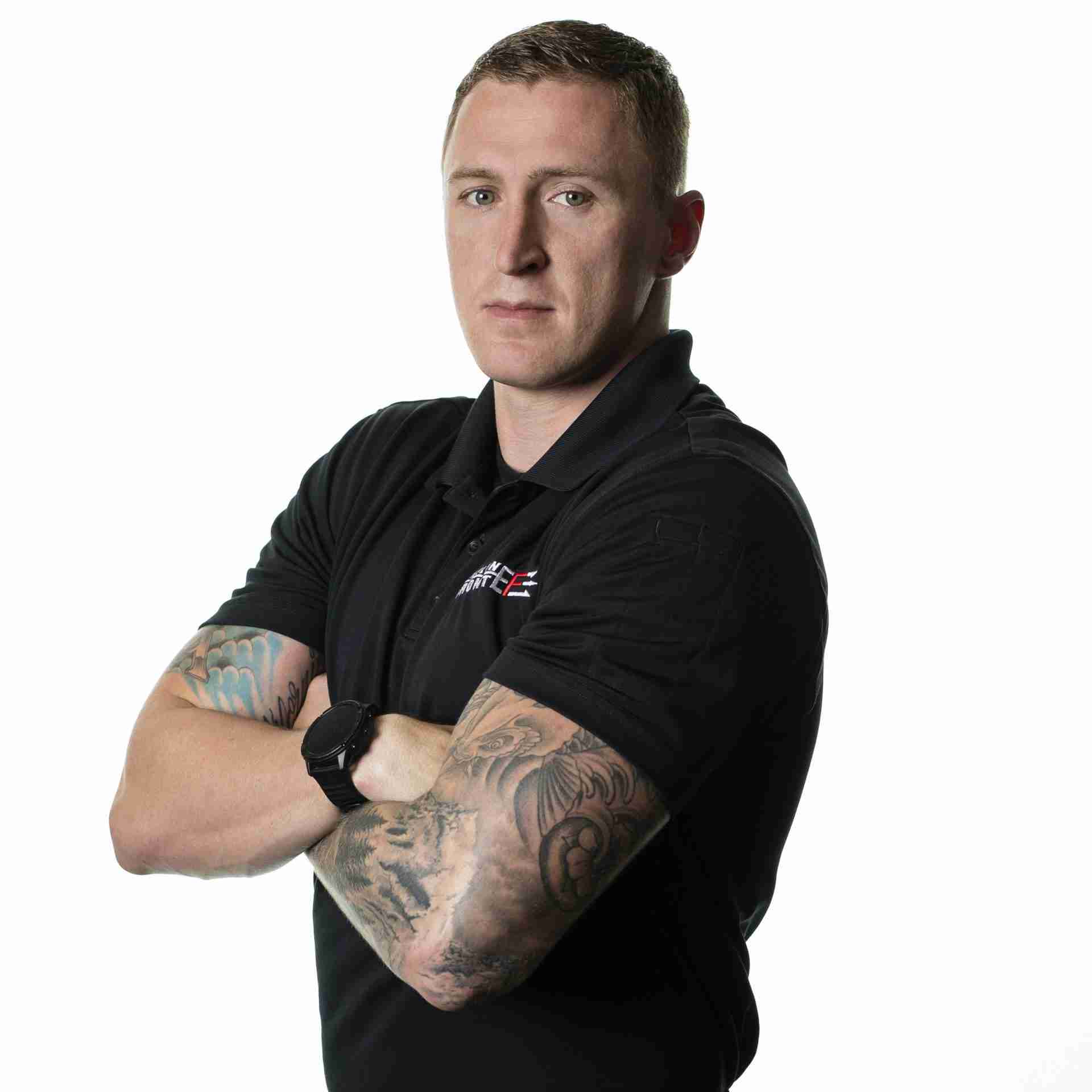 CODEY GANDY
Director of Experiential Training
Codey Gandy is a former U.S. Marine, and currently a leadership instructor, speaker, and strategic advisor for Echelon Front. Codey spent just over 5 years working as a ground combat leader for various units in the Marine Corps.
TESTIMONIALS FROM PAST ROLL CALL PARTICIPANTS
"First responders need the mind set these instructors preach. Lives depend on what we do everyday and EF's instructors make it real."
Tj Weinrich
 | First responder, Roll Call 001 attendee
"There is nothing more liberating or empowering than taking ownership of everything in your life. Roll call was a critical event in my life and there is no question that my drive to be a better human being and serve others has exponentially increased as a result of attending Roll Call."
Alison Brock | Roll Call 001 attendee
"Roll call is a must for anybody, it is just not for leaders. To have a ownership lecture that focuses on first responders with this delivery is a breakthrough for the fire service. Looking forward to future events and lecturer by the Echelon front."
Scott DAngelo | First Responder, Roll Call 001 attendee
Alison Brock | Roll Call 001 attendee
"Attending an Echelon Front "Muster" or "Roll Call" should be mandatory training from the recruit firefighter all the way to your Fire Chief. The concepts and lessons learned are practical, achievable, and immediately available for implementation. The fire service needs this type of leadership training not just for our current leaders but for our leaders of the future as well. Do yourself, your organization, and the communities you serve a favor and "go get some".
Ryan Bishop, Fire Captain, Orange County Fire Authority
"As a Police Supervisor with over 26 years in law enforcement, I have attended a dozen leadership courses and nothing compares to Extreme Ownership. The most relevant & ef​fective leadership training I have ever seen has been withEchelon Front. Field leadership for law enforcement professionals can be the difference between success and failure for your organization. If you want to increase the confidence of your field leaders, send them to Roll Call. You will see an immediate increase in your teams effectiveness and in the decision making ability of your front line leaders."
Jeff McGreevy, Sergeant | Oxnard Police Department
"I have almost 25 years of police experience. I have been to countless training seminars This is by far the best training and useful training I have had the pleasure of attending."
"A year ago, our agency was full of infighting and blaming each other for problems, and we were failing. In one year, we have implemented the principles of extreme ownership and transformed the culture in the department. Now, we own everything, work together to solve problems, and are winning in the field."
0800-0930
Introduction to Extreme Ownership & The Battle of Ramadi
Our leadership instructor(s) will provide a detailed Extreme Ownership (EO) brief and explain how the principles align with the 1st Responder world. Leadership strategies and best practices for implementing EO will build trust with your team and community. Building leaders at every level of your organization
0930-1100
Introduction to Laws of Combat
Leading up and down the chain of command. Building relationships within your team and your organization. Discipline = Freedom and Risk Mitigation Balance- The Dichotomy of Leadership. Modulating your leadership style. Question & Answer Segment
1100-1200
Lunch Refuel
1300-1430
Recap/Balance Assessment
Our leadership instructors will recap the morning session with a quick review of Extreme Ownership and launch into the balance assessment exercise Leaders will take a deep/honest look inward at themselves to evaluate where they are personally and professionally. We will work on self-assessment strategies that your teams can implement to achieve total victory.
1430-1530
Implementation Exercise
Our leadership instructors will dive deep into the Laws of Combat and identify where each individual stands in relationship to the Laws. Looking at Cover and Move (Relationships), Simple (Communication), Prioritize and Execute (Priorities and Detachment), and Decentralized Command (Empowering Subordinate Leaders). Every problem we have has a leader can be solved by the (4) Laws. The implementation exercise allows us to create an actionable plan for when the team returns to work.
1530-1600
Closing and Final Q&A
Discuss key takeaways, provide closing thoughts, final Q&A, and call to action.
"I highly recommend Echelon Front for any leader looking to improve their capabilities. As a newer fron-line leader, connecting with my people is something that I struggled with early on. Through trial and error, I have made improvements. But after attending Roll Call 003, I feel as though I am ready to take the next step in my role as a leader"
FLIGHTS 
LAX Airport
(30-40 minutes from facility)
Ticket Price: $250 each person  
*
Ticket does not include flights or hotel reservations